As an artist, illustrator, and street artist, my name is Dima Kashtalyan, and I am captivated by the intricate beauty that lies within every dot, every point, and every stroke. At the age of 36, I find myself residing and working in the vibrant city of Warsaw, Poland, where I channel my creative energy into creating original and detailed artwork.
My distinctive artistic style can be best described as a fusion of dotwork, pointillism, and stippling techniques. Through these methods, I breathe life into both black-and-white and color graphics, street art, and illustrations. With over 20 years of experience in painting, my artistic journey began with the foundations of classic graffiti.
In my artistic practice, I hold honesty and a sense of responsibility towards my audience as paramount values. I firmly believe that creative work holds immense significance in human life, deserving to be approached with care and intelligence. Each of my creations serves as a reflection of my inner world, embodying my emotions, life principles, and beliefs. I remain dedicated to drawing only that which I wholeheartedly believe in, regardless of its popularity or unconventional nature.
Art possesses a profound influence on people, and I recognize that this influence stems not only from the artists themselves but also from those who promote and present art to the public. Before embarking on a new artistic endeavor, I meticulously contemplate the idea, the message, and the artistic techniques that will effectively convey my intentions. Through my art, I consistently address pertinent issues relevant to both contemporary society and the individual. I often employ familiar objects, imbuing them with unconventional forms and symbolic meanings.
Moreover, I strive to establish and maintain a signature style throughout my body of work. By employing large formats and meticulous detailing in each piece, I enhance the impact on the viewer, inviting them to immerse themselves in the intricacies and appreciate the time and effort invested in every composition. With each new creation, I continuously aspire to surpass my previous achievements, consistently pushing the boundaries of my skills and artistic development.
Over the course of my artistic journey, I have been fortunate to participate in a range of exhibitions and festivals worldwide, exposing my creations to diverse audiences. From Art Hsinchu in Taiwan to BSF in Australia, and from Waterford Walls in Ireland to Secretly at the Savitsky Gallery in Belarus, my artwork has transcended borders, evoking emotions and sparking conversations. These exhibitions and festivals have provided me with invaluable opportunities to connect with art enthusiasts, to exchange ideas, and to contribute to the ever-evolving art scene.
As I continue to explore new horizons and challenge myself as an artist, I remain committed to producing compelling artwork that evokes contemplation and introspection. With every stroke, dot, and point, I hope to inspire viewers to see the world through a different lens, encouraging them to delve deeper into their own thoughts, emotions, and perceptions.
Thank you for joining me on this artistic journey.
I am represented as an illustrator by IllustrationZone Agency.
I am represented as an artist by Ting Ting Art Space.
Work with Lavazza, Harper's Magazine, AFAR Media, Entertainment Weekly, Vista Jet, Reichl und Partner Werbeagentur GmbH, Gamma Strategies, Upfest, THEVINUM, We are Talents, Seleuss chocolate and others.

---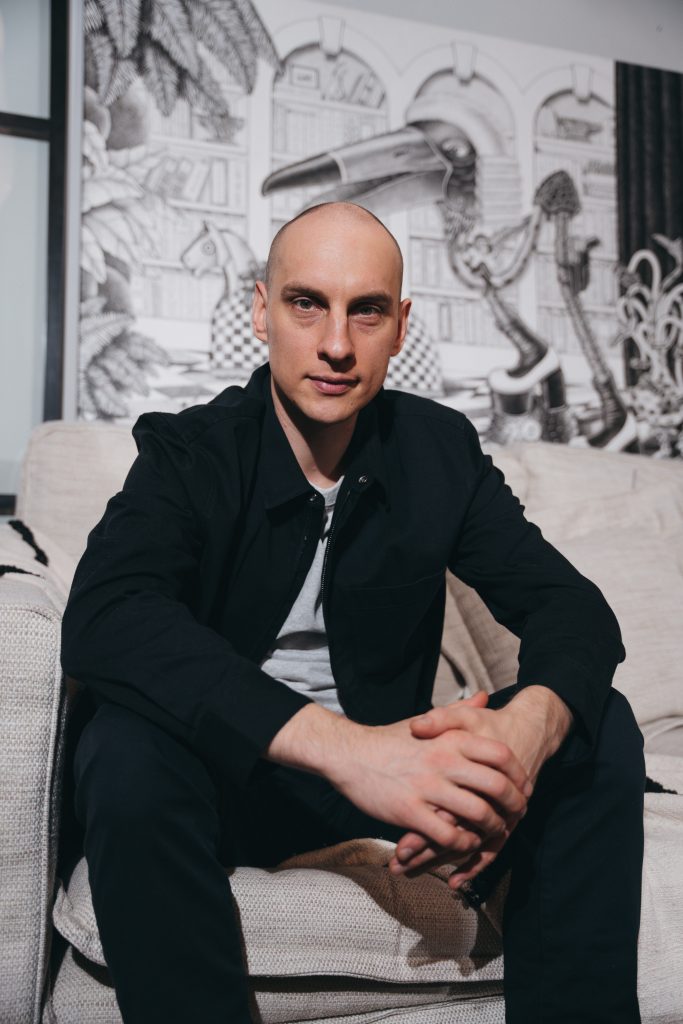 Solo exhibition:
Echoes of Turmoil | HotAsFoc gallery, Barcelona, Spain, 2023

Exhibitions and festivals:
Superordinary G01E01 | Brisbane, Australia, 2023
Art Thaichung | Thaichung, Taiwan, 2023
The Seoul Illustration Fair V.15 | Seoul, South Korea, 2023
Artown Festival | Ploiesti, Romania, 2023
Art Hsinchu | Hsinchu, Taiwan, 2023
WHATZ | Taipei, Taiwan, 2023
BSF | Brisbane, Australia, 2023
Charity Auction for Refugees from Ukraine and Belarus | Piekna Gallery, Warsaw, Poland, 2023
WOWxWOW | Online exhibition, 2023
Waterford Walls | Waterford, Ireland, 2022
Art Market | Budapest, Hungary, 2021
LUSTR, illustration festival | Prague, Czech Republic, 2021
Secretly, Savitsky gallery | Minsk, Belarus, 2020
Das Ministerium Exhibition | Berlin, Germany, 2019
THIS IS NOT A ZOO | Tenerife, Spain, 2019
Art in Haut Bugey | Oyonnax, France, 2019
TOWARD 2030 | Torino, Italy, 2019
Hit and Run | Ljusdal, Sweden, 2019
Upfest 2018 | Bristol, the UK, 2018
Fomenar Prize 2017 | Barcelona, Spain, 2017 (jury prize)
Société du Salon d'automne | Minsk, Belarus, 2017
Concorso Tapirulan, XII edizione | Cremona, Italy, 2016
Urban Myths street art festival | Minsk, Belarus, 2016
Artdiario | Rome, Italy, 2015



press and articles:
interviews: