My name is Dima Kashtalyan. I am a 35-year-old artist, illustrator and street artist.
Now I am living and working in Warsaw, Poland. 

I use original detailed technique and I would call my style dotwork, pointillism, stippling.
I draw both black-and-white and colour graphics, street art, and illustrations.

I have been painting for more than 15 years. I started with classic graffiti.

The main rule that I follow in my work is honesty and awareness that I am responsible before the audience.
I believe that creative work is an extremely important part of human life, so it should be treated with care and intelligence.
All my pictures are a reflection of my inner world, my emotions, my life position and principles.
I draw only what I sincerely believe in and find worth doing, even if it is not popular or not that common to say.
Art has a strong influence on people,
and the way it is depends on the authors and on those people who promote the objects of art to the public.
Before creating a new work, I carefully think through the idea, the message and the artistic means by which I will get my point across.
In my art, I always bring up some issues relevant both for modern society and for an individual.
For this end, I mostly use well-known objects and give them a non-standard form and a symbolic meaning.
Furthermore, I am trying to form and maintain my signature style in every work.
To enhance the effect of my art pieces, I use a large format and carefully detail each work.
In this case, a person is more likely to stay at work examining it and appreciating how much time and effort was invested in the picture.
In addition, creating a new job,
I always strive to make it better and more interesting than the previous one, thus developing my skills in the process of drawing.
I am represented as an illustrator by IllustrationZone Agency.
Work with Lavazza, Harper's Magazine, AFAR Media, Entertainment Weekly, Vista Jet, Reichl und Partner Werbeagentur GmbH, Gamma Strategies, Upfest, THEVINUM, We are Talents, Seleuss chocolate and others.

---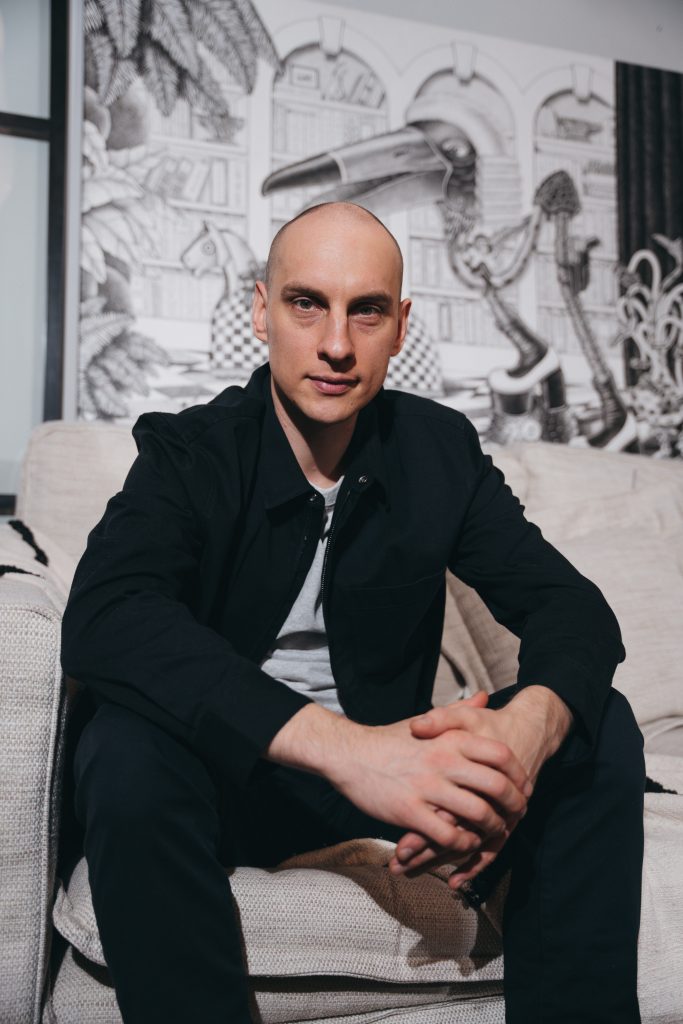 Exhibitions and festivals:

WHATZ | Taipei, Taiwan, 2023
BSF | Brisbane, Australia, 2023
Charity Auction for Refugees from Ukraine and Belarus | Piekna Gallery, Warsaw, Poland, 2023
WOWxWOW | Online exhibition, 2023
Waterford Walls | Waterford, Ireland, 2022
Art Market | Budapest, Hungary, 2021
LUSTR, illustration festival | Prague, Czech Republic, 2021
Secretly, Savitsky gallery | Minsk, Belarus, 2020
Das Ministerium Exhibition | Berlin, Germany, 2019
THIS IS NOT A ZOO | Tenerife, Spain, 2019
Art in Haut Bugey | Oyonnax, France, 2019
TOWARD 2030 | Torino, Italy, 2019
Hit and Run | Ljusdal, Sweden, 2019
Upfest 2018 | Bristol, the UK, 2018
Fomenar Prize 2017 | Barcelona, Spain, 2017 (jury prize)
Société du Salon d'automne | Minsk, Belarus, 2017
Concorso Tapirulan, XII edizione | Cremona, Italy, 2016
Urban Myths street art festival | Minsk, Belarus, 2016
Artdiario | Rome, Italy, 2015